Azura Amphitheater Seating Chart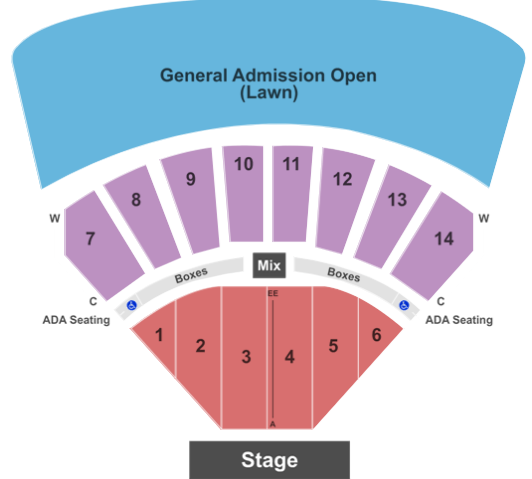 Azura Amphitheater is an open-air amphitheater that offers a maximum capacity of 18,000 music lovers and concert-goers.
Seating capacity is divided between two general admission areas in the front and center pit area and rearmost lawn space, as well as reserved seating in the center.
Limited ADA-seating is available in between the reserved seating area and the general admission areas closest to the stage.
Standard seating is standard amphitheater-style seating designed for comfort even on the warmest days.
NOTE: The seating chart above can be subject to change depending on the type of event. Always check the seating map when selecting your tickets for each individual event.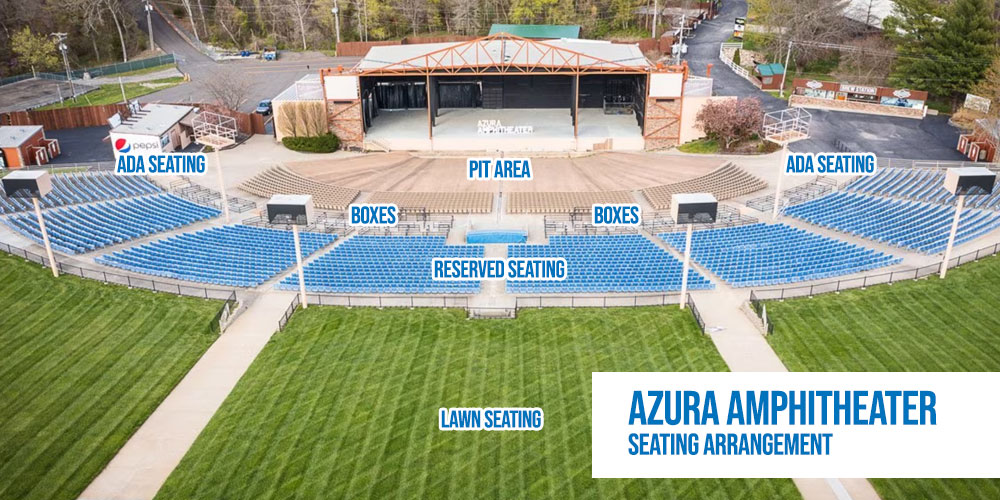 Purchase your tickets today to reserve your desired seats. View the Azura Amphitheater schedule to buy tickets for all upcoming events.
If you could like to read more about the ticket and refund policies, please read the ticket information page.