Azura Amphitheater Information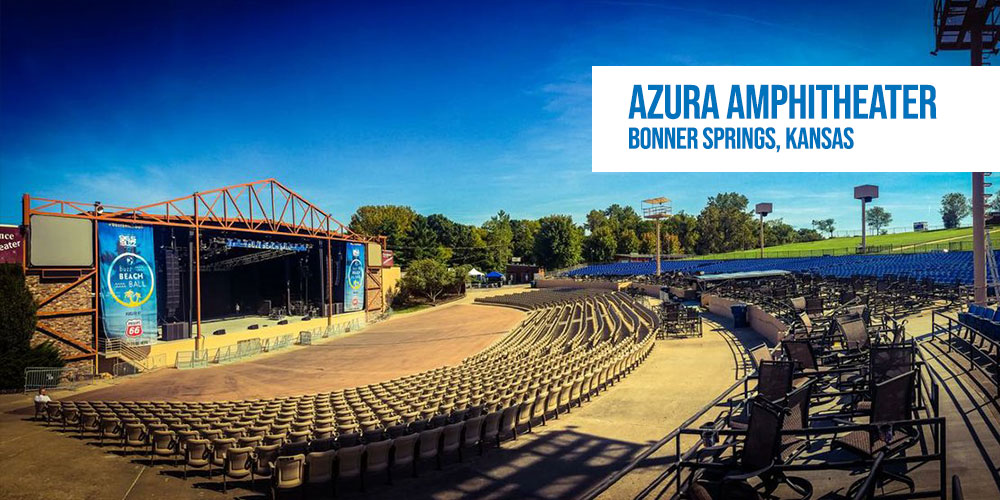 Azura Amphitheater is formerly known as the Providence Medical Center Amphitheater. It is an incredible open-air amphitheater located in Bonner Springs, Kansas. The venue is commonly known by its shorter name of "Sandstone" and is owned by the unified government of Wyandotte County and Kansas City. The venue shares its grounds with the Kansas City Renaissance Festival and National Agricultural Center and Hall of Fame and is right next to the Wyandotte County Park. As you can imagine, being this close to so many recreational venues, locations, and sites, places the Amphitheater at the center of the county's creativity and live performance arts.
Azura Amphitheater History
The venue was designed by Bird Engineering with an original opening planned for 1984 as the Sandstone Center for the Performing Arts. It was later renamed Verizon Wireless Amphitheater after Verizon purchased the naming rights in 2002 with a seven-year contract. During this time, the venue was managed by Houston-based Clear Channel Entertainment and later passed management duties to LA-based Live Nation. Despite the name and varied management companies, locals stuck to calling the venue "Sandstone".
Later, in September 2007, Live Nation announced that it would let the managing contract expire on December 31 of that year. The following year, the unified government commission ratified a pact with local promoter Chris Fritz's New West Presentations to operate the venue through the end of 2009 with a two-year option to renew, and a name reversion to Sandstone.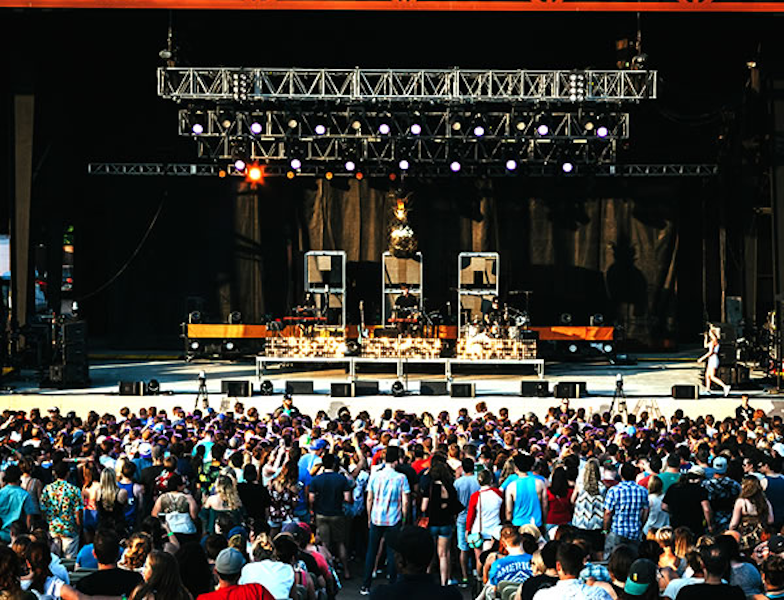 Seating Arrangement
While the original venue had 6,700 reserved seating and a general lawn admission seating area, renovation plans were made to remove most of the reserved seating to make it a closer general admission section.
The change in configuration was designed to let fans get closer to the performers and reduce security costs that the previously larger reserved seating section required. The venue also added an upgraded VIP club and upgraded sound and video systems to keep more fans close to the action, even if they were in the general admission lawn seating space.
If you love outdoor venues but hate being far from the action, then Azura Amphitheater, aka Sandstone, has you covered
For more information on the Azura Amphitheater see the pages below:
Azura Amphitheater Parking:
For parking information and satellite navigation tips for the Azura Amphitheater.
Ticket Policies:
For ticket guarantees, ticket verification and refund policies.
Azura Amphitheater Seating Chart:
For Azura Amphitheater seating map and seating information.