Azura Amphitheater | Bonner Springs, Kansas
Awesome theatrics, the most unbelievably stunning visuals, and some of the best music in the world are all rolled up into one complete package at Rob Zombie and Alice Cooper's "Freaks on Parade" tour. This trek will stop over at the Azura Amphitheater on September 15, 2023 Don't miss your chance to witness the ultimate horror rock show with these two iconic performers taking the stage together for a night you won't forget. Get your tickets now by clicking on that "Get Tickets" button, and prepare to be amazed!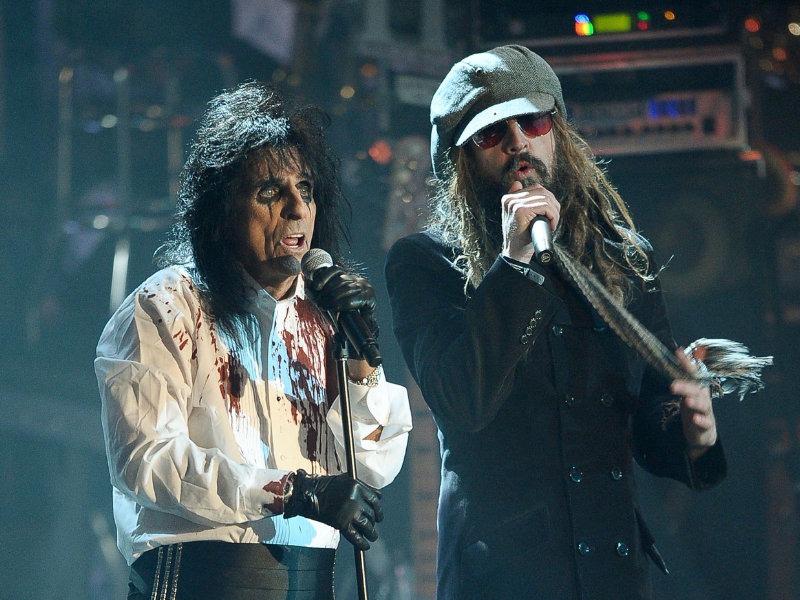 Rob Zombie's shock rock style has been continuously entertaining fans to critical acclaim, and he has been reaching new heights show after show. Some of the most memorable moments from horror and science fiction theater have been staged on his sets. His live performances are what he's most remembered for, despite his incredible success as a filmmaker and as White Zombie's lead singer. The man is guaranteed to impress with his superior intellect.
Alice Cooper is the father of the supernatural, and that is without a shadow of doubt, and of course, he will also be joining Rob Zombie with his special brand of shock. Cooper's concerts have included shocking visuals like animals, execution props, and fake blood. Both old and new fans of Alice Cooper enjoy his special brand of rock psychosis.
These two artists together are the original "shock rockers," and for decades they have been the gold standard for live rock shows that incorporate theatrical elements. Don't pass up the opportunity to see them perform live; they are renowned for their spectacular shows. Tickets for an event of this caliber don't last long because of how rare they are. Act quickly to secure yours.